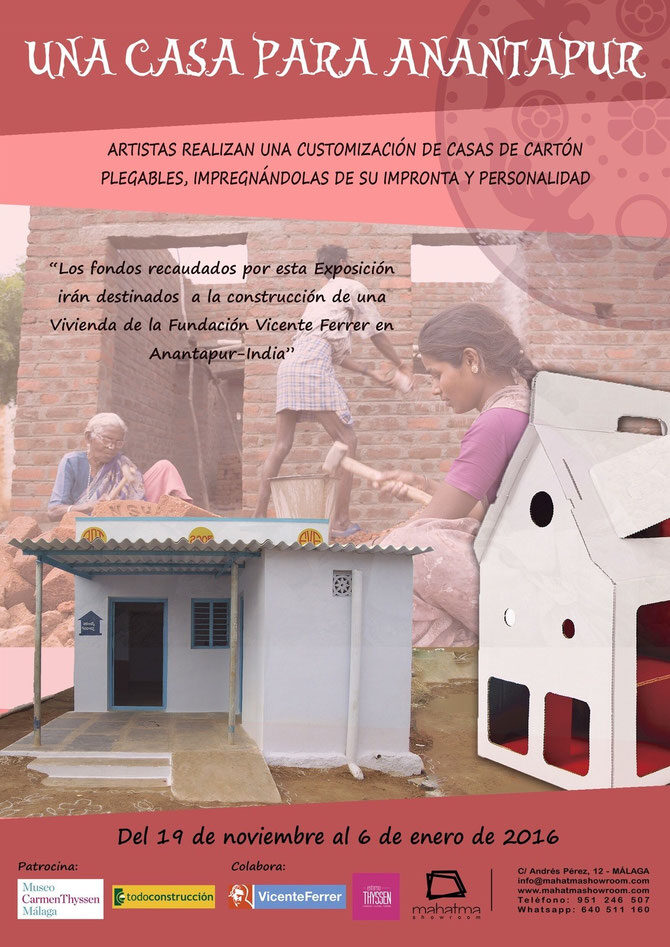 "Una casa para Anantapur" Charity exhibition
Charity exhibition "Una casa para Anantapur"
The exhibition accompanies us until January 6, 2016.
The visiting hours are:
Monday to Saturday from 10:30 to 14:30 and 17:30 to 20:30
In "Una casa para Anantapur", 15 artists have customized and brought his personal touch to 15 houses of folding carton, and have become true works of art.
The houses have a symbolic price of 150 €. All money raised from the sale of houses will go entirely to the construction of a dwelling in Anantapur (India) of the Vicente Ferrer Foundation. For this exhibition, we have the support of Carmen Thyssen Museum Malaga and Todoconstrucción.